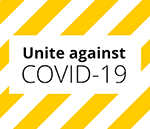 Covid-19 Update
15 May 2020
Our team has continued to operate remotely during Alert Level 4 and 3, although after seven weeks we are extremely excited to return to the office to be able to meet clients in person! We will all be back in our Bush Road office from Monday 18 May.
We have conducted a number of successful remote meetings during lock down (eg: via Zoom or other video conference) and we are more than happy to continue this approach as preferred.
As we return to the office, the health and safety of our staff and clients is our primary priority. We are following the guidelines recommended by the Ministry of Health in relation to contact tracing, cleaning and sanitisation, and ensuring appropriate physical distancing. https://worksafe.govt.nz/managing-health-and-safety/novel-coronavirus-covid/
We would like to thank you for all your support throughout this unprecedented time.
We hope to see you soon!
---
News Archive (PDF document reader required)